TFH proficient employees
Here at Taiwan Fu Hsing, we provide you with the secret guide to become a competent employee. In general, we are looking for quality-oriented personnel who will work with diligence and responsibility. Despite the fact that employees from management level to functional units require different kinds of expertise and specialty knowledge, this manual will serve as your navigational compass to put you on track during the course of your lifetime career.

Educational Training Program
Diversified Training System
Here at Taiwan Fu Hsing, we provide our employees with complete internship programs and on-the-job training programs to improve employee competency and strengthen corporate competitiveness.
Depending on the employee requirements and functional gaps, we provide a variety of training courses so that the employees can not only take part but also seek consistent training to enhance their technical knowledge or skills.
In order to encourage employees to take part in consistent training programs, we provide subsidies for employees who are willing to participate in advanced training, so that the concept of lifelong learning can be established in the company.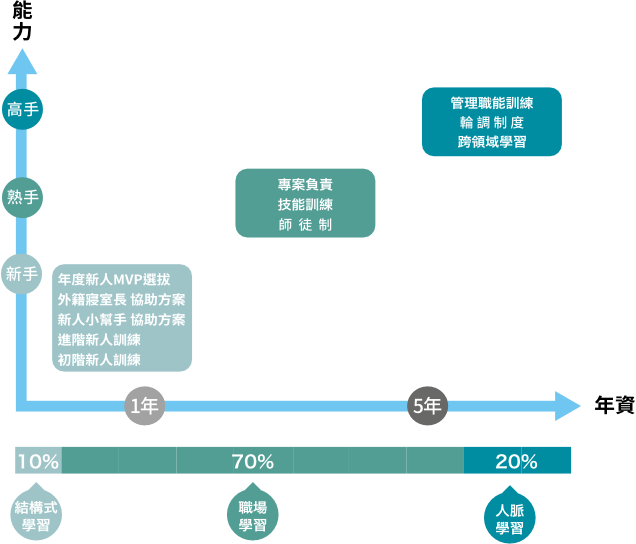 Buddy System: Learning by teaching others
Apprenticeship

Senior employees are asked to pass their knowledge and skills down to the newly-recruited.

Newcomer Assistance

In Taiwan Fu Hsing, we have a "newcomer assistance program" which helps the newly-recruited to adapt to their workplaces as soon as possible.

Head of Foreign Worker Dormitories:

A foreign employee is selected as the head of the foreign worker dormitories to help manage their daily lives.
Young Fu Hsing: Injecting New Blood to our Business
By walking into the campus, we are able to discover core talents to join the ranks of internship and part-time jobs here at Taiwan Fu Hsing providing real working experiences helping interns to mature and find their self-confidence and value.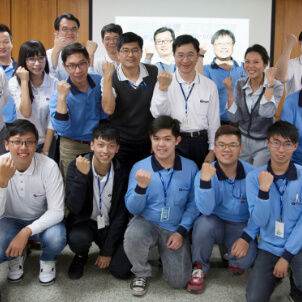 College and university semester internships
We cooperate with the local vocational high schools, colleges, and universities offering students with backgrounds of mechanical engineering, industrial design, industrial engineering, and chemical science an opportunity to join the internship program. This allows youngsters to plan ahead, planning their lifetime careers, building interpersonal relationships, expanding their horizons, and have the opportunity to work for our Company right after graduation.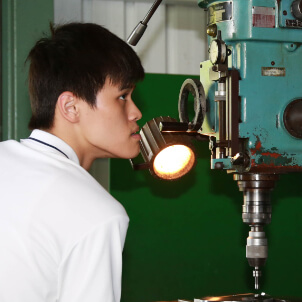 College and university summer internships
You are welcome to join the ranks of the summer internship program here at Taiwan Fu Hsing, which allows you to gain some industry experience. Working for the global leading brand in door control industry is one of the best starts for your lifetime career.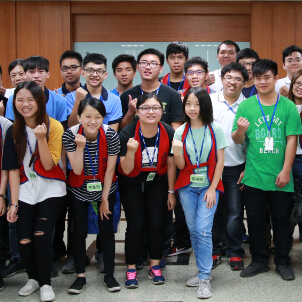 Part-time jobs during summer vacation
As long as you're a young person who ages 16 and above, you are welcome to work part-time at our Company during the summer vacation. This allows you to accumulate relevant working experience at an early stage.